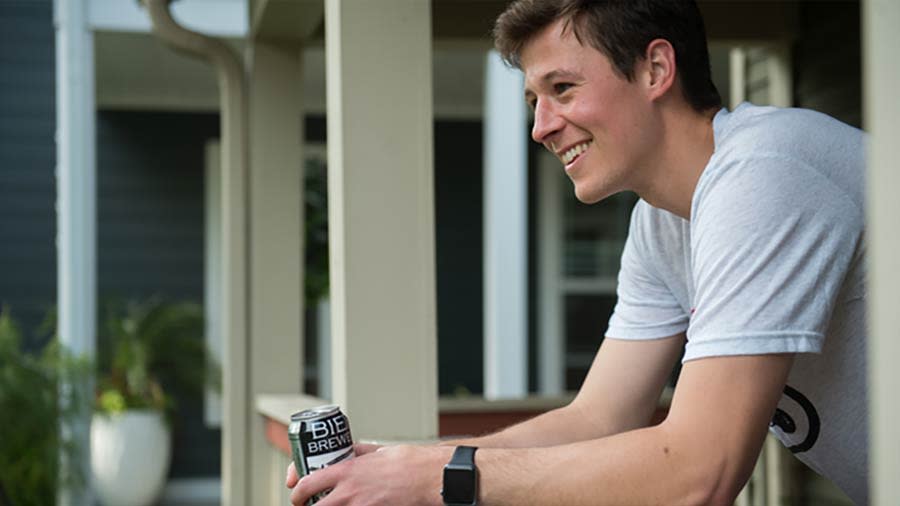 May in Indy has traditionally been a celebration of speedy trips around a certain 2.5-mile oval.
This
May is a time to take it slower with porch parties (from a safe distance) and tasty beverages to welcome the warmer temps. The partners below have some special releases to honor the postponed race and since it's #AmericanCraftBeerWeek, you'll want to stock up!
Bier Brewery
Bier has produced Trackbier, an American lager, since 2017. Grab a six-pack of the light, crisp tribute to the Indy 500 for $10.99 at either location.
Daniel's Family Vineyard & Winery
Four wines at Daniel's honor the race: The Finish Wine (rosé in cans), Racing Red (semi-dry Estate red), Winner's White (semi-sweet white wine blend), and Racing Rosé (sweet, light-bodied rosé blend). Available curbside or delivery.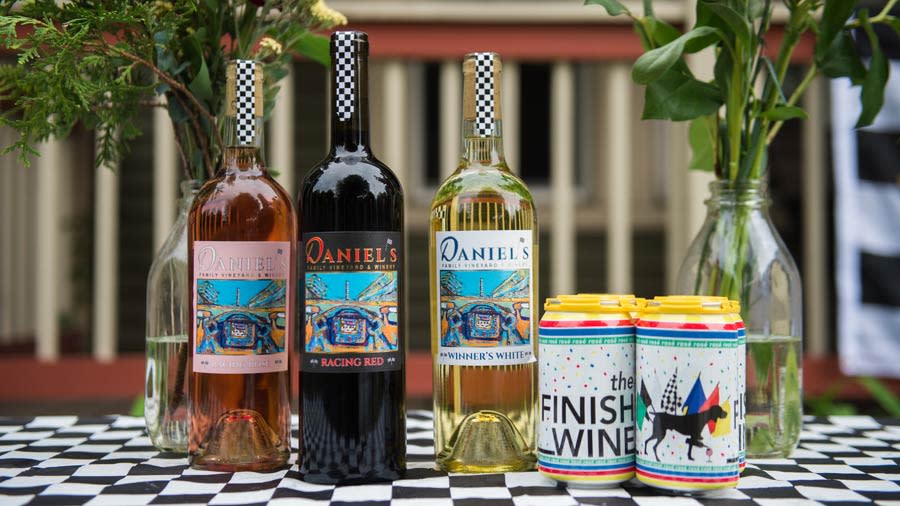 Easley Winery
Two special wines celebrate May: Back Home White and Back Home Red. Both are food-friendly and perfect for an afternoon on the porch. In addition, you can pick up Kauffman's 76 and Sweet Barrel White for $7 at curbside.
Four Day Ray
Ray's Lager, a crisp brew, is available for $9.99 in a six-pack. The beer is a tribute to Ray Keech, winner of the 1929 Indy 500. Order FDR's food, beer, and wine for curbside carryout.
Guggman Haus
On the grounds of Boyle Racing Headquarters, home to three-time Indy 500 winner Wilbur Shaw and other famous teams, Guggman Haus embraces the location's history with core beers like Wilbur's Prize Pilsner and Winner's Milk Jug Stout. As for porching, try Everyday Vacay, Backyard Beach, or Haus Holiday for carryout.
Indiana City Brewing
Curbside is available for everyone, and delivery is the way to go if you live close. It's the right time for the $25 "Crisp" Crowler Porch Pack, featuring 32-ounce cans of Triple Berry Sour, Alley Oop Coffee Blonde, Yacht Rock Wheat, and Sister City Kolsch.
Sun King – All locations
Crossing the finish line Friday is Delayed Start, a raceday lager. Find it on draft and look for it in four-packs for $10 in the coming weeks. Stop by any location for carry out.
Upland Brewing Co. – All locations
Patio Cat summer ale will purr in your glass with tropical hops and guava. Carmel and Columbus locations are open. Carryout elsewhere.
8th Day Distillery
8th Day is keeping you in the cocktail game through limited carryout service in the bottle shop. Try the new Gin & Tonic in a can. Their hand sanitizer is still buy one, donate one to those in need.
Ash & Elm Cider Co.
Open for carryout only. The five flagship ciders are always on tap, as well as a rotating tap. This month, try Margarita, meant to mimic the popular tequila cocktail.
Big Woods
The Nashville, Franklin, Hazel Dell, and Hard Truth Hills locations are open at 50% capacity. Speedway and Bloomington are still carryout/delivery only. Specials include pizza combos and DIY cocktail kits.
BrewDog Indianapolis
Beer and food are available for carryout and delivery, and you can tune in on Facebook Live for virtual beer school and pub quizzes.
Fountain Square Brew Co.
Grab carryout of the five core beers or current specials on tap: light lager, hefeweizen, raspberry berliner weisse, or imperial porter.
Hotel Tango Distillery
Get your spirits via carryout, then watch Facebook Live each Friday for a virtual happy hour and cocktail class. The Fort Wayne location is open.
MashCraft
The Greenwood and Fishers locations are open, but Delaware Street will operate as carryout only for a bit longer.
Taxman Brewing Co.
Bargersville and Fortville locations are open for business as usual. CityWay is open for carryout only.
West Fork Whiskey
Pick up Elixir Mixers and whiskey curbside, and receive a $10 gift card with purchase of a $60 purchase when you use code
indycraftpass.
---
Remember, you can still make progress toward your Indy Craft Pass rewards because any online order for pick-up or delivery qualifies as a check in. Simply ask for the check in code when ordering or picking up.

Several other businesses are happy to meet your porch and patio beverage needs: Centerpoint Brewing, Daredevil Brewing Co., Indy Brew Bus, Metazoa Brewing Co., New Day Craft, Peace Water Winery, Ram Restaurant & Brewery, St. Joseph Brewery, and TwoDEEP Brewing. Our breweries, wineries, and distilleries are ready to serve you via carryout and delivery, and a few are even open for regular business with most to follow in the coming weeks.