If you're like me, the best part of March Madness is the time between filling out your bracket (you know, the one that's going to be perfect this year) and its inevitable destruction by a Cinderella team that you just can't be mad at because they're one of those teams that has the perfect underdog story. The teams like St. Peters last year, Florida Gulf Coast in 2013, and of course the best underdog team of them all- Indy's own Butler Bulldogs. And speaking of Indy and March Madness, you don't have to wallow in your busted bracket-induced misery any longer! Here are some of the best events and places to watch the chaos unfold in the city while you call off work because you're "sick" (your boss knows, but that's alright- it's March).
Bottleworks BBall Bash:
The Bottleworks District's annual Bottleworks BBall Bash is happening each day of the first weekend of the tournament. An indoor/outdoor event, portions of the district's streets are closed off from traffic to project 20-foot LED video screens with basketball playing all day, every day. The organizers of the event have the games down to a science, prioritizing local teams, high profile matchups, and of course the tournament-defining games that are decided with insane buzzer beaters. But the Bash isn't all basketball. In fact, there's still plenty to do even if you aren't a sports fan. The Bottleworks Hotel is preparing a special menu with burgers, hot dogs, delicious sides, and tasty beverages all available for purchase. And then The Garage Food Hall will open for their regular hours with the almost endless food/drink options for afternoon/evening games. Pop-up experiences and a Coke VIP Lounge are also featured for guests to enjoy during breaks in the action. One of Indy's premier basketball events, the BBall Bash is open to the public all weekend starting at noon each day.
Bars & Events:
There are plenty of other opportunities to catch the games all over the city also. Even the retirees are coming out to enjoy the games! The AARP's Saint Patrick's Day March Madness Tent Party starts at noon tomorrow with over 50 TVs to enjoy the games all day long and huge drink specials. Indy also has some of the best sports bars in the region, all of which are going full throttle into the tournament. The Bulldog is one of Indy's best bars period, and they're going all out for basketball this year. There's nothing quite like enjoying a brisket grilled cheese while watching the stories unfold, and the literal wall of beer has all of Indy's best brews at your fingertips. Brothers Bar & Grill is another Indianapolis staple for all sports. The modernized throwback of a typical old Midwest corner tavern has all the food, drinks, and entertainment that you could hope for to distract you from the pain of watching your favorite team get eliminated on a half court prayer. These are just a couple of my favorite places to hunker down for a day of hoops, but you simply can't go wrong just showing up to any establishment with a working TV.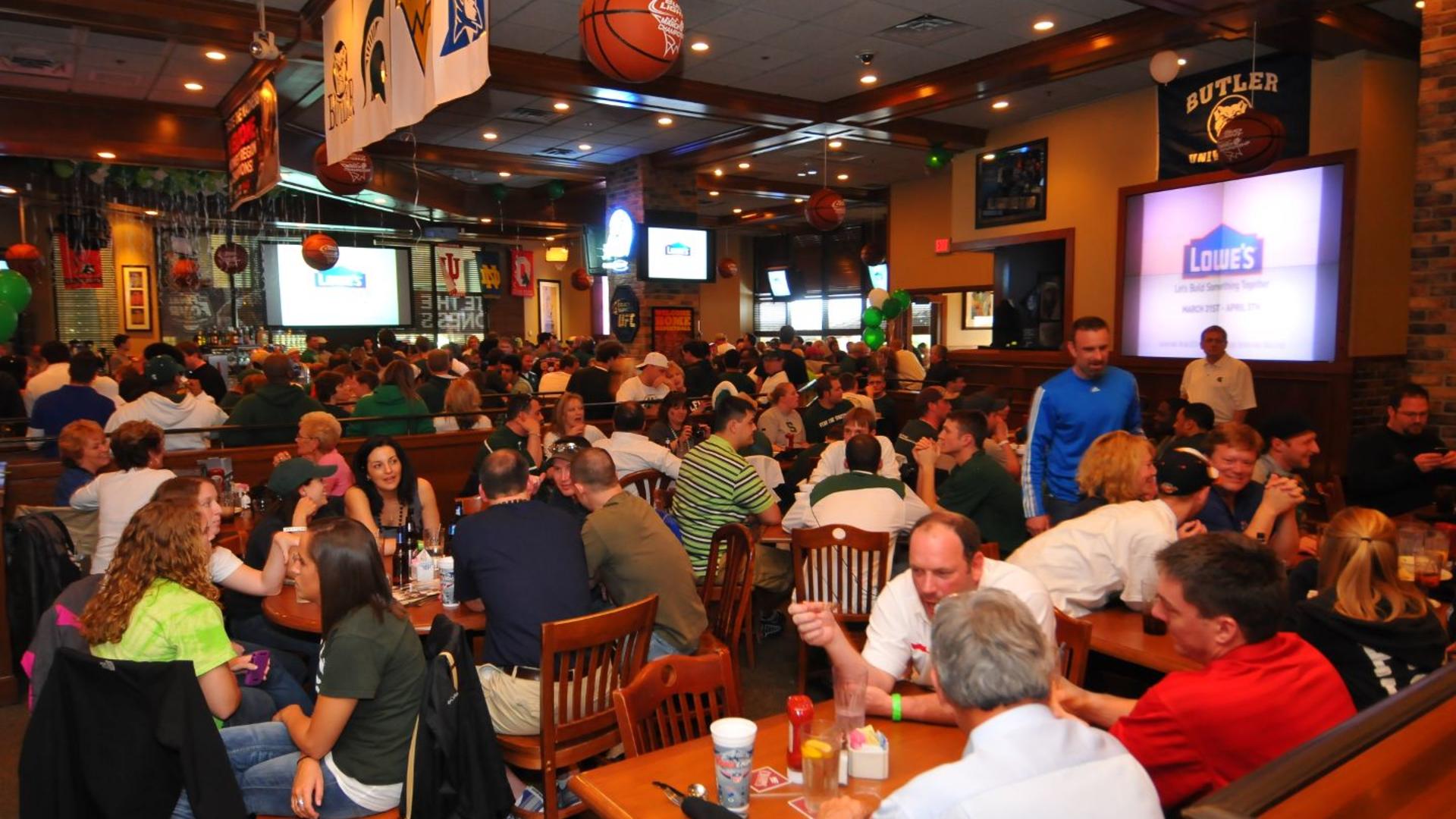 No matter where you choose to celebrate one of the best sporting events in the world, you'll always have something to do in basketball-crazed Indianapolis. Enjoy the madness and let the games begin!